Teen Advisory Board (TAB) is a group of teens who come together to plan and create events and programs you want here at the library! We provide input to expand our YA/Teen collection, share our knowledge, creativity and interests to make the East Hampton Public Library a place we love to be engaged with! All Students in 8th-12th grade are welcome to join our group but must know, Teen Advisory Board requires a monthly commitment and participation. 
Contact Keri Blanda for details on our next meeting. Keri can be reached at 860-267-6621 or at kblanda@easthamptonct.gov 
Highlights of our 2019/20 session of Teen Advisory Board 
Teens recommended books that were made into movies and spent Saturday afternoons watching the movie, discussing and comparing the two. Our favorite was:
The 19/20 Teen Advisory Board also, presented a proposal to The Friends of the Library to request funds to purchase a Nintendo Switch and games for the Library! The Friends of the Library agreed to partial funding and asked the Teen Advisory Board to fundraise a portion of the cost,  TAB rose to the challenge and held a Bake Sale raising over $250!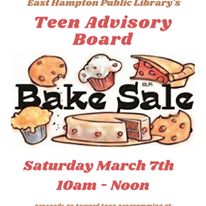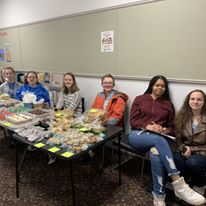 TAB, also, made recommendations to enhance our website, make additions to our Graphic Novel, DVD and other collections.