Featured
Feel Good E-Books to Ease Quarantine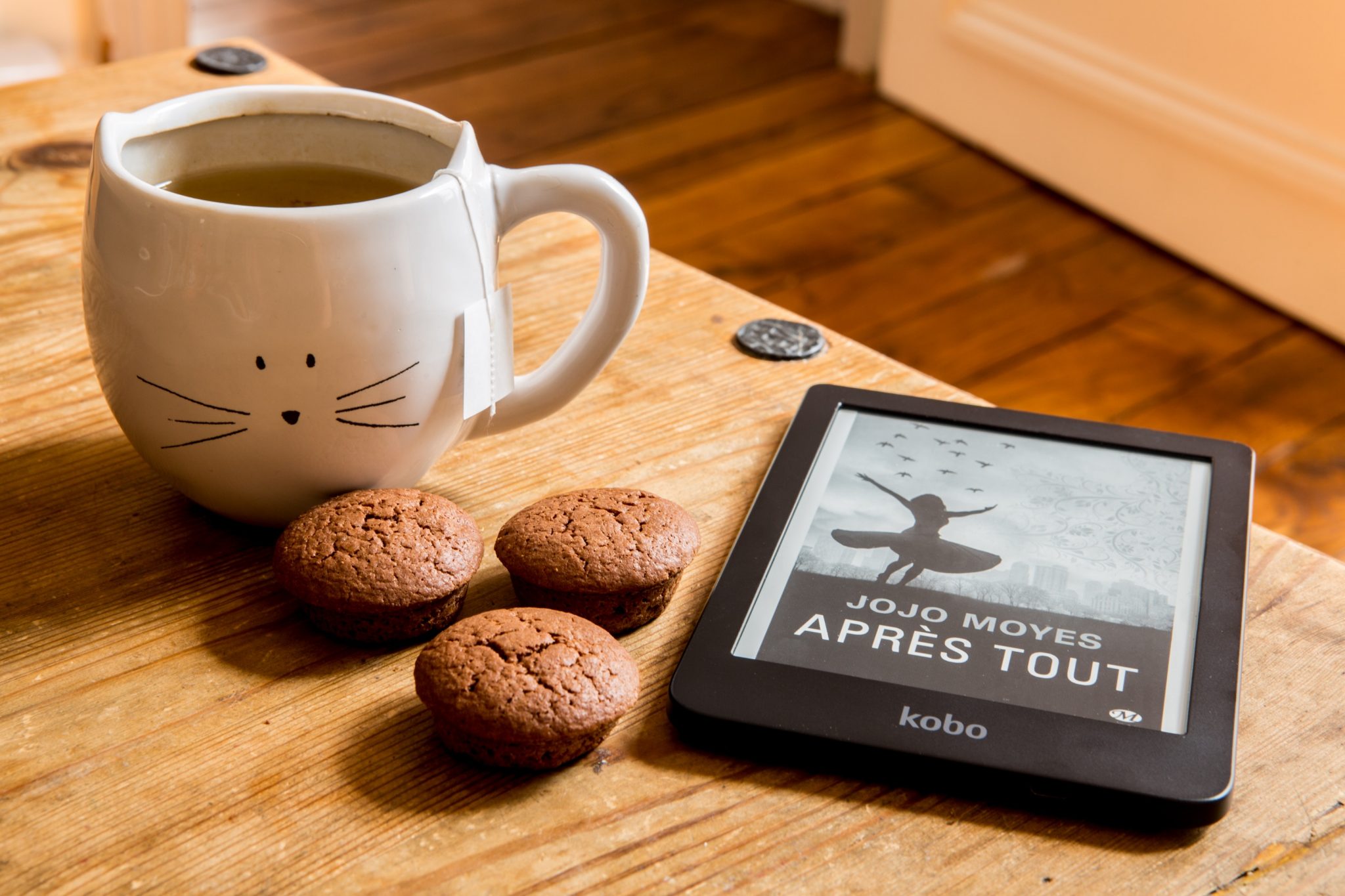 We're all feeling a little stressed right now.  Kick back with some of these staff suggested 'feel good' reads – all available on e-book – to take your mind off your worries.
City of Girls by Elizabeth Gilbert – So you didn't love Eat, Pray, Love?  Don't let that dissuade you from trying Elizabeth Gilbert's latest novel which is an enormously fun romp through New York City theater life in the 1940s filled with glamour, intrigue and lots of cocktails.  Available on Overdrive and RB Digital.
Hannah Swensen Mystery Series by Joanne Fluke – The ultimate junk-food for the mind, each one of these cozy mysteries features yummy baking recipes.  It's best to read these in order, starting with the Chocolate Chip Cookie Murder, but you don't have to.  Available on Hoopla and RB Digital.
The Storied Life of A.J. Fickry by Gabrielle Zevin – What happens when a cranky bookstore owner finds a baby on his doorstep?  Romance, mystery and humor ensue!  Available on Hoopla, Overdrive and RB Digital.
On Turpentine Lane by Elinor Lipman – A quiet life is turned upside down when our heroine finds a mysterious (and a little bit creepy!) artifact in her attic, never mind her meddling mother and her absent fiance.  Available on Hoopla and Overdrive.  
Prodigal Summer by Barbara Kingsolver – A beautifully written book told from multiple points of view set in modern day southern Appalachia.  Identifiable human drama combined with a love of nature makes for a satisfying read.  Available on Hoopla. 
Twenty One Truths About Love by Matthew Dicks – Set right here in Connecticut, a struggling bookstore owner is an obsessive list-maker grappling with life and love.  Available on RB Digital. 
Tiffany Blues by M.J. Rose – A romance for history lovers set at Louis Comfort Tiffany's Long Island estate in the 1920s.  Well researched and beautifully written.  Available on RB Digital.
Kitchens of the Great Midwest by J. Ryan Stradhal – A love letter to food, cooks and eaters, each chapter of this book features a character and a dish to tell this coming-of-age story.  Available on Overdrive.  
Crazy Rich Asians by Kevin Kwan –  Maybe you saw the movie, but trust us, the book is better.  Want to see how the .001% live?  Hint: it's not like you and me.  Pure financial escapism at it's best.  Available on Overdrive and RB Digital.  
Maisie Dobbs by Jacqueline Winspear – A cozy mystery set in London after World War I.  A former housemaid sets up shop as a private investigator.  Best of all, if you like this book, there are 15 other books in the series!  Available on Hoopla, Overdrive and RBDigital.  
The Kiss Quotient by Helen Hoang – A modern re-telling of Pretty Woman, just in reverse.  Set in Silicon Valley, this math geek hires out for (…ahem) love lessons but gets more than she bargains for!   Available on Hoopla and Overdrive.
At Home in Mitford by Jan Karon – If you wish you lived in Mayberry, you'll love meeting Father Tim, the rector in America's favorite small town where everything is white picket fences and apple pie.  Up your alley?  There are 14 books in the series waiting for you.  Available on Overdrive and RBDigital.
Love Does by Bob Goff – Our only non-fiction pick on this list (so far!) this inspirational story encourages us to go the extra mile to help others.  Available on Hoopla.